SEQ'S Favourite Shredding Company
We've been protecting our clients' secrets with ninja-fast, secure shredding since 2010
Everyone Needs to Shred!
Protecting information and data is a privacy issue affecting individuals and businesses alike. Everyone has something important to protect, whether employee information, supplier lists, customer information, branded products, or company intellectual property. 
In the wrong hands, your documents could lead to identity theft, fraud, privacy breaches, noncompliance, liability, and irreparable damage to your brand. So, when you're finished with a paper copy or physical item, it's important to ensure it's destroyed routinely, quickly, and securely.
Secure shredding is one of the best ways to minimise your risk and maintain compliance. It's why every business (and individual) should have a shredding company they can trust to destroy their sensitive documents, archives, products, and other items. 
Document security breaches are costly and hard to rectify.
The Shredding Company For Security-minded Businesses
Cut2Shreds is your go-to shredding company for security-minded businesses. We work with a range of companies throughout SEQ and Northern NSW, including the Gold Coast and Brisbane.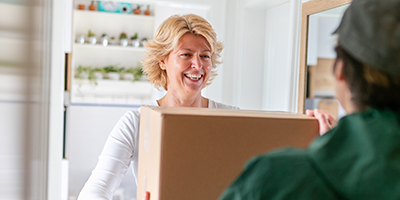 Professional Services
Get ninja-fast, low-cost shredding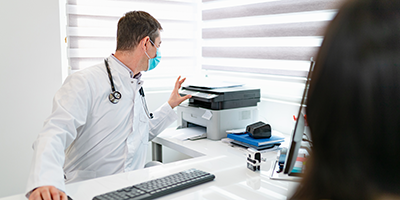 Medical Services
Protect patient privacy with minimal fuss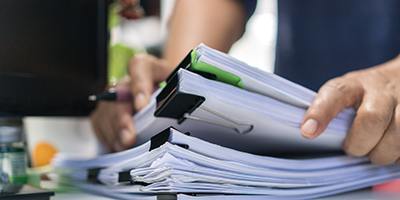 Education Organisations
Get flexible shredding and stay compliant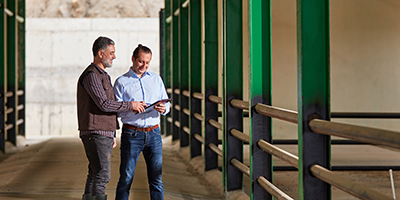 Small Business
Enjoy super easy, affordable shredding when you need it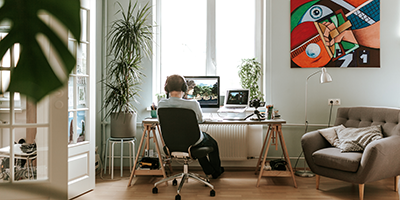 Individuals & Home Offices
Feel confident that your personal info won't end up in general waste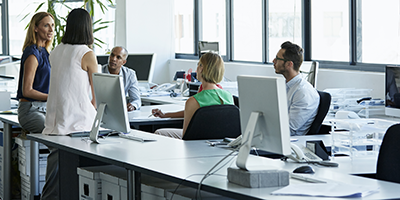 Medium-Large Corporates
Get a package deal and 100% professional service for your business
Our secure destruction process is trusted by organisations including, government entities, legal firms, medical practices, accounting firms, and records management facilities. We also partner with some of Australia's largest waste management companies to provide secure shredding services that are now integral to their national servicing capabilities.
The Cut2Shreds Experience
We value the same things as our customers:
Local – Our staff are local (just like you) and we're 100% Aussie owned and family operated.
Personal – Drop in, call us, send an email… we always welcome the chance to say hi and get to know our customers.
Service – We always go one step further to exceed your expectations with legendary service & solutions.
Value-for-money – We offer more flexible options than anyone else, so you can choose a package that fits your budget.
Honesty – We'll always make it our mission to tell it like it is, in terms you can understand.
Reliability – We follow strict procedures to keep your information safe, and you can trust us to show up when we say we will.
Realness – We take our work seriously but we're also down-to-earth people our clients like to work with.
Our Story
Cut2Shreds was founded on the Gold Coast in 2010 by Chris Hart. Chris launched the business with a small hand-fed shredder, not much bigger than a standard photocopier. Chris' reputation within the Gold Coast and Brisbane business community, along with his personalised, face-to-face approach helped Cut2Shreds quickly grow to become a local market leader.
Over the last 10 years the business has grown to proudly provide paper shredding services that reach the entire Gold Coast region, Brisbane CBD, as well as Northern NSW, including Tweed Heads, Murwillumbah, Byron Bay, and Lismore.
Our fleet and team have expanded to meet demand. We're a small but extremely efficient (and close-knit) team, including drivers, factory, and administration staff.
Our facility now houses a purpose-built industrial shredder, designed specifically to shred a massive 6 Tonne of product per hour. These super high processing speeds contribute to giving our clients ninja-fast, secure shredding no matter what sized job.
Our aim is to always recycle as close to 100% of material as possible. We consider projects carefully and our diversified processing systems maximise recovery – landfill is our last resort.
Your Security Comes First
We take a number of steps to ensure your data is kept private and secure, and your business stays compliant;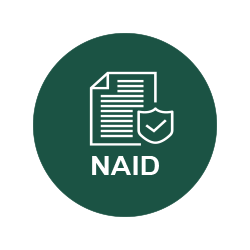 NAID Member
We're a member of the National Association of Information Destruction, an association that provides guidelines and best practice methods for secure shredding. Our machinery is approved and meets NAID requirements.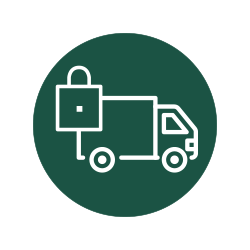 Secure Vehicles
We have accurate GPS tracking on our vehicles so that we can monitor routes and driver behaviour at all times. All vehicles are locked when unattended and all collection vehicles are emptied at least once a day to ensure fast document processing.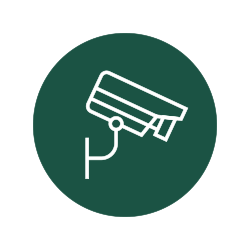 Secure Facility
Our facility is fully monitored by CCTV cameras, and access to our warehouse is limited to authorised personnel only. Once received at our warehouse, your documents are unloaded into a direct conveyor which feeds our industrial shredder, producing industry standard, secure-grade shred.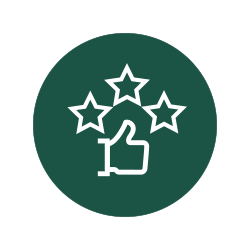 Professional Team
Our drivers and staff are subject to annual police checks, and undergo training in our rigorous security measures.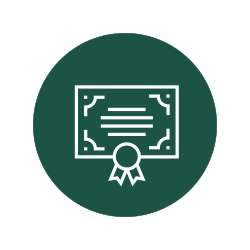 Destruction Certificates
You can request a destruction certificate for each job we complete so that you have evidence of your due diligence process and that you've fulfilled your duty of care.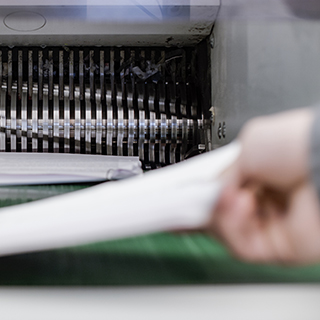 Destroy sensitive records to protect privacy and maintain compliance.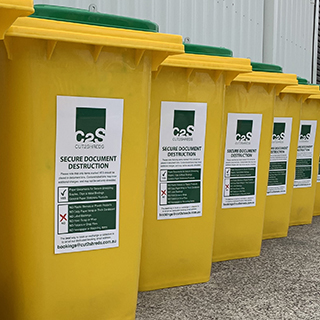 Get a dedicated secure bin with collections to suit your schedule.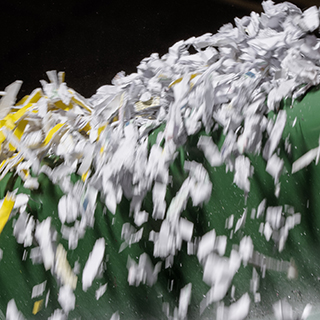 Shred old uniforms, merchandise, and stock, and protect your brand integrity.
COVID Safe Shredding
We take a number of specific measures to help protect our customers and team, and reduce the risk of transmission. 
We spray sanitise all bins upon return to our warehouse so that they're clean and ready for the next service. Vehicle cabins and frequent touch points are regularly sanitised and our drivers also carry personal protective equipement such as masks and gloves when required.
 If your business requires specific COVID safe procedures, please contact our office so that we can make a plan together. Please do not visit our facility if you are showing symptons of cold, flu or respitory illness. All customers and site visitors are required to register as a site visitor using our QR code or visitor register.
Shredding services in Brisbane, the Gold Coast, and Northern NSW
Book a Collection or Organise Secure Documents Bins
Whether you need a one-off secure document shredding service or need confidential paper shredding on an ongoing basis, we're here to help. 
Contact us by phone on (07) 5574 5333 or make an enquiry and book your service online today. 
9 Reichert Drive
MOLENDINAR QLD 4214
 CLOSED 23 Dec  -  4 Jan
Office & Drop Off Hours :
8.30am - 2pm
(No warehouse Drop Offs Available on Friday's)
Please call ahead.
(07) 5574 5333