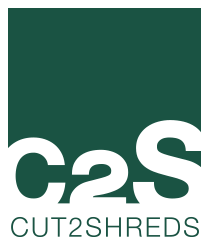 Absolute Secure Destruction.
We securely shred throusands of confidential documents everyday – at our own local factory with our own powerful industrial shredder.
We're masters of simple, secure document destruction for businesses in Brisbane, the Gold Coast, and Northern NSW.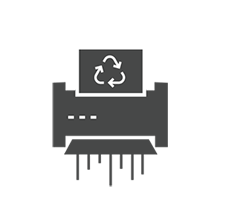 Millions of documents cut to shreds since 2010

Trusted by 1K+ businesses & residential clients

100% Australian-owned & operated

Professional service without contracts or hidden fee's
Fast, Friendly, Flexible. We're so good at shredding we even shred for other shredders!
Yes you read that correctly. Our shredder is one of the largest shredders of its kind on the east coast of Australia. Its so fast and powerful that even other shredders and document management companies come to us for their shredding.
Do you need to ensure no one can read or reuse your documents, products, or information?  Our friendly local team is equipped to cut just about anything to shreds at our purpose-built shredding facility.
We provide paper shredding services for business (and residential!) from Brisbane through to Northern NSW. Cut2Shreds is a family owned paper shredding company, providing secure document destruction services since 2010.
We no longer offer Warehouse Drop-Off's
Cut2Shreds has ceased offering Warehouse Drop-Off service as of January 2023.  
It has become neccessary to remove this service option in order to improve on-site security and prioritise site safety.  The frequency and scheduling of large, heavy freight vehicles has become unpredictable.
We understand that some customers will be dissapointed by this change, however we must ensure that safety and security of our staff and site are given priority in all instances.
Document Destruction & Shredding
Destroy sensitive records to protect privacy and maintain compliance.
Secure Document Bins & Archive Boxes
Get a dedicated secure bin with collections to suit your schedule.
Local Shredding For Businesses Of All Sizes
Cut2Shreds offer the fastest and friendliest secure document destruction service for businesses in the Gold Coast and Brisbane region. With secure document bins, delivery, and pick up available, our customers get flexible, secure shredding across a range of products from archive boxes and paper files to old stock, uniforms, and products.
Our clients include small businesses, big corporates, individuals, medical centres, dentists, schools, universities, accounting firms, financial planners, and more.
Book a Collection or Organise Secure Bins
Whether you need a one-off secure document shredding service or need shredding on an ongoing basis, we're here to help. Contact us on  (07) 5574 5333 or book your service online today. We love emails – send an enquiry to [email protected]
"Cut2Shreds makes it so easy with convenient and cheap destruction of confidential paperwork."
CHRISTIE
"Excellent compared to other services we've used previously.

The receptionist was awesome and so helpful and even helped me fill my document bin."
CASSANDRA
"You always try to accommodate and deliver and collect when you say you will. We're happy with the service!"
CAROLYN GARRETT
Our Google Reviews Speak for Themselves
Luke and his team dealt with my one-off 'on-demand' request promptly and very efficiently. For someone decluttering a family's worth of paper, it was great to know it was... Read More disposed of securely. Well priced and quick, I would highly recommend Cut2Shreds for document disposal. I didn't think we'd need a big bin, but it soon filled up! Communication is best through email, and that suits me too. A quick response, not waiting for a call, and easy to work with.

Ella Hambridge


November 5, 2023

We have been using Cut2Shreds for app 4 years now & have found the service to be excellent & priced very well (especially compared to the cost that we would... Read More have incurred if a staff member was shredding). Customer contact is fantastic & all our requests have been dealt with immediately. Have no hesitation to fully recommend them.

Susan Mogel


September 30, 2022

Such great service - great people to deal with - highly recommended this business

Jen Pickett


September 27, 2022

Cannot fault their service. Sometimes a little harder to reach by phone but we get an almost immediate response via email. Same day swap if needed. Also charges are reasonable... Read More to ensure patient confidentiality is retained. Thank you!

Tas Net


June 28, 2022

Ordered a bin to be delivered to my office . The service was fast and reliable.

Louis Saad


April 13, 2022

Best Shredder in Gold Coast! we had 2 full loads of bins to shred and it was very easy communication and transactions.

Paul Kwon


April 13, 2022

Very friendly and efficient service. Always return calls, very easy to deal with, and always very obliging. Made our situation run very smoothly. BG

B G


December 1, 2021

I delivered a couple of car loads of documents for shredding to Cut2shreds, put them in the bins provided, all sorted, so easy. This has really de-cluttered my files, made... Read More room in my shed again ... great service.

Paul Knight


November 3, 2021

I had not used Cut2shreds before but was delighted with their service and price. The chap turned up exactly when expected both to deliver the bins and collect them... Read More when full. The bins were extremely heavy once full of paper and I had moved them to the back of my premises but he had no hesitation in hauling them out to the truck. Will use them again.

Stella Carr


September 15, 2021

Cut2Shreds is a great place to rid yourself of all that paperwork that has built up over the years! Easy access, pleasantly affordable, friendly, helpful staff. Thanks, Cut2Shreds!

Kristen G


August 31, 2021

Living on the NSW/Qld border during hard border closures and State Lock downs makes running a small business hard...but Cut 2 Shreds made my document destruction job as painless as... Read More possible for a relatively small job.. Will happily use again when needed.

Paul Stedman


August 31, 2021

Our office has used Cut2Shreds a couple of times now and they are great. Friendly and efficient. Easy to make a booking, competitive price and quick service also. We... Read More will definitely continue to engage their services.

Jane Bohl


July 22, 2021

I'm happy to recommend Cut2Shreds. After all my questions were answered I felt assured that my documents would be safely shredded. The pick up service was excellent and very convenient.

Maggie Good


July 21, 2021

The staff at Cut2Shreds are efficient, friendly and very accommodating. I would recommend them to anyone who needs a shredding service.

Lonny


June 7, 2021

Very professional and conscientious services at reasonable price. In the past, I had been treated like a supplier in other larger and expensive shredding places. This place provides great value... Read More for money worth six- star!

ima homes


May 4, 2021

I have been using Cut2Shreds for over 10 years to collect and destroy my sensitive business paperwork. I have always found everyone in the company from Nikki in admin... Read More to the Principal to be helpful, responsive, professional, reliable and very good value and they always drop off my bin when they say they will and pick it up when they say they will. I would highly recommend them to everyone always. Thanks Cut2Shreds for your help over all these years.

Mrs B


March 22, 2021

We've moved across to using Cut2Sheds for our document destruction and we are very happy. Great communication and customer service and also great value! Also happy to be supporting a... Read More local business 🙂

Denise O'Reilly


November 9, 2020

We have been working with the crew from Cut2Shreds for 18 months now, and I can highly recommend them. Cut2Shreds provide Awesome and prompt service and a reasonable price. I... Read More highly recommend them and not use anyone else for all our document and file destruction needs.

Sharon Gatty


October 28, 2020

We have used Cut2shreds for over 6 years. they are friendly, flexible and always happy to help with quick pickups and drop off or changes in plans. highly recommend their... Read More services.

Cathie Joubert


October 6, 2020
Shredding services in Brisbane, the Gold Coast, Tweed Valley and Northern NSW
Call us today to organise Secure Documents Bins to be delivered to your home or business.
Whether you need a one-off secure document shredding service or need confidential paper shredding on an ongoing basis, we're here to help. 
We pride ourselves on flexible service options - there's no endless self renewing contracts and no hidden fee's to worry about!
Contact us by phone on (07) 5574 5333 or send an email to book your service today. 
Please email any enquiries or service requests to [email protected]
We generally reply within 24 hours, sooner where possible.
All customers are welcome to call our office however, we are frequently busy helping other customers, driving vehicles or on the warehouse floor.
Please leave a message - or email us -  if we cannot answer the phone.
CUT2SHREDS
9 Reichert Drive, MOLENDINAR QLD 4214
Office  Hours
Monday - Thursday 8am - 3pm.  Friday 8am-12pm
Warehouse closed to public