Secure Document Shredding Bins
Protect your confidential or sensitive waste with a dedicated document bin, regular collection, and secure shredding.
Document Bins Make Shredding Convenient
Need to clean out your office or create a designated place for your unwanted loose paper documents and files in the office? You need a secure document bin. 
With a document bin in your office, your staff will know exactly where to take important papers when they're finished with them. Keep desk clutter to a minimum and reduce the risk of a security breach from improper document handling and disposal. 
Cut2Shreds' done-for-you document bin removal means you don't have to think about regular shredding in your office hours – or deal with the noise. Simply book your bin delivery and collection, and relax knowing that your document destruction is sorted with our secure, efficient shredding process.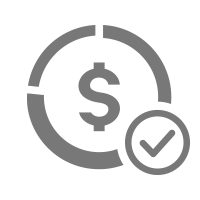 Convenient
Ninja-fast, done-for-you service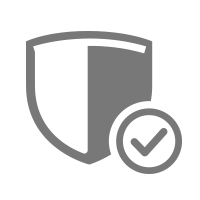 Secure
At every step of the process
Regular or one-off document destruction
Collection
You can book a collection window and our truck will come direct to you and replace your full document bin with an empty one.
Drop Off
Our facility is one of the few that welcome you to drop your document bins off to us directly. This can be more economical and also interesting to see the process firsthand!
On Demand
Moving offices or doing a big cleanout? Organise one-off document bins, with up to 14 days to fill your bin before removal. During off-peak periods, you can ask for an extension on this, too.
Regular
Schedule a collection every 30, 60, or 90 days to clear your archives routinely, as compliance periods expire. Or create a custom cycle to suit your needs.
Our process
Each step in our process is designed to ensure total, secure destruction of your archives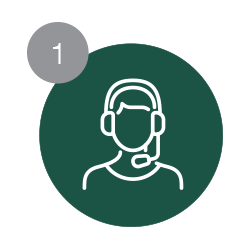 Book your service
Book document bin delivery, collection, or drop-off for a timeslot and day that suits you. Our administration team will provide a quote that fits your requirements. If you're delivering your items to our factory, call ahead to ensure we're available to receive your goods. We accept drop-offs Monday-Friday between 8:30am and 2pm. All onsite visitors are supervised to ensure security and safety at our facility.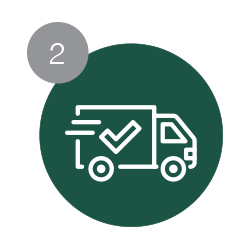 Collection
Our drivers visit different service areas each day, so we'll arrange your document bin collection for our next available slot in our schedule. On pick up day, ensure your bins are placed in an accessible area for collection. Keep in mind that a full bin can get quite heavy, so ensure it's not kept on levels without lift access or in hard-to-reach areas. Our team will arrive onsite and load your full bin(s) into a truck to transport them to our facility, replacing them with empty bins. To maximise security, our vehicles have GPS tracking so that we can accurately pinpoint their location at any time. We also use this tracking to generate reports, keeping our staff accountable to safe and professional driving at all times.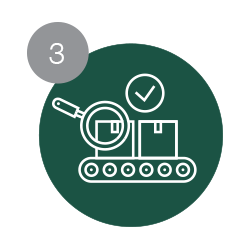 Sorting
Back in the factory, it's time to sort the items. Each bin comes with an information panel that outlines what you can put inside. Documents are not recycle bins, so you should only place material that requires secure shredding inside the bin – this will also help speed up the sorting and handling process. We remove non-shreddable items like lever arch folders, X-Rays, CDs, plastic sleeves, and cardboard. If your bin is contaminated with waste products (like household rubbish, food scraps/wrappers, and unwanted electrical/office equipment), additional handling fees may apply.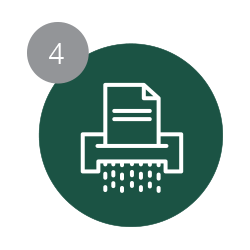 Shredding and baling
Shreddable items and documents are emptied onto conveyors that feed a large industrial shredder. The shredding mouth is capable of biting through very thick sections of paper. It cross-cuts the paper, producing a secure grade shred (approximately 13mm) that ensures your archives are destroyed and protected. The shredded paper (which now looks like mashed up wood chip mulch) is then compacted into bales.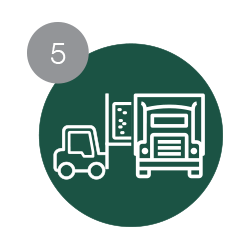 Ready for recycling
Next, we load the paper bales into containers and transport them via a semi-trailer to paper mills. These mills begin the recycling process, adding liquid to turn your shredded documents into new paper products like toilet paper, tissues, paper towel, cardboard, and newspaper. Our sorting processes ensure we produce a by-product that's ideal for recycling and minimises environmental impact. We also pass on any plastic, metal, and fabric products that come through our factory to the appropriate recycling facility, too.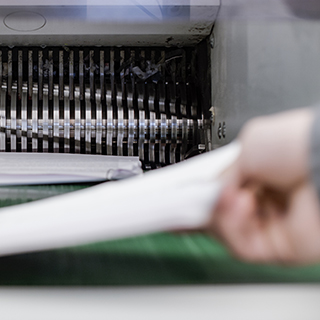 Destroy sensitive records to protect privacy and maintain compliance.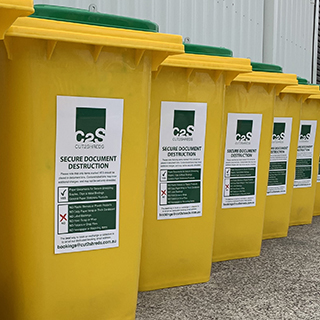 Get a dedicated secure bin with collections to suit your schedule.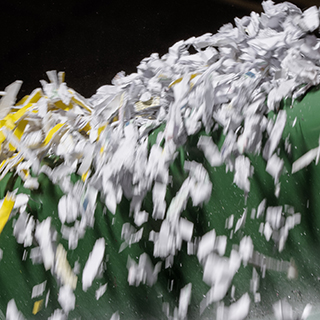 Shred old uniforms, merchandise, and stock, and protect your brand integrity.
FAQs
What sizes are the document bins?
We offer two sizes to suit your frequency and volume requirements. Our standard size is 240L and our smaller size is 120L and has a smaller footprint. Typically, we'd only recommend the smaller bin if you have limited space.
What if I need to store a document bin via stair access?
In this case we often suggest and supply a permanent cabinet with a removable internal bag. We collect and exchange the bag in the same way as a document bin. The main difference is that they hold a lower volume of documents so that they're safer for drivers to handle when access is challenging.
Can I get a lock on my document bin?
Yes, we offer the option to lock your document bins, at your discretion. These are a unique lock so that we can access your bins when we need to empty them, while ensuring that your onsite staff and visitors cannot access the documents inside your bin. If you'd like to secure the bin with your own lock, we simply ask that you ensure the key is available upon collection or exchange.
What can't I put in the bin?
The bin is for shreddable paper documents only. Please ensure that non-shreddable items like lever arch folders, x-rays, CDs, plastic sleeves, and cardboard are binned or recycled separately. That said, we can often cater to non-shreddable products, so please contact our administration team to discuss your needs. For a complete list of shreddable and non-shreddable items please refer to the label on the front of your document bin or ask our team if there's something you're not sure about. Note that it's extremely important to ensure your staff do not place waste into the bins, including household rubbish, food scraps/wrappers, large metal items, and unwanted electrical/office equipment. 
What if I don't fill my bin?
For many of our customers, it's important to ensure their documents are destroyed quickly and routinely – even if their bin isn't full yet. That said, if you're getting close to your scheduled collection and you need some more time to fill your bin, contact us and we can be flexible on the collecting timing (as long as we have enough notice). 
Can I just call you when I need a service?
Yes. If you only need occasional document destruction, keep the items aside until you're ready to book an on-demand service. If you're in the Gold Coast region, you might like to drop them off at our facility as a more cost-effective option – and you may even get to see the shredder in action!
Are there any contracts?
Unlike other shredding companies, we don't like lock-in contracts – unless, of course, you want one. We value flexibility. You can change your cycle types and cancel as needed – which means you manage the best service frequency for your business…and when you order additional or extra collection you won't receive your regular service in the same period because we reset your cycle from that point.
COVID Safe Shredding
We take a number of specific measures to help protect our customers and team, and reduce the risk of transmission. 
We spray sanitise all bins upon return to our warehouse so that they're clean and ready for the next service. Vehicle cabins and frequent touch points are regularly sanitised and our drivers also carry personal protective equipement such as masks and gloves when required.
 If your business requires specific COVID safe procedures, please contact our office so that we can make a plan together. Please do not visit our facility if you are showing symptons of cold, flu or respitory illness. All customers and site visitors are required to register as a site visitor using our QR code or visitor register.
Shredding services in Brisbane, the Gold Coast, and Northern NSW
Book a Collection or Organise Secure Documents Bins
Whether you need a one-off secure document shredding service or need confidential paper shredding on an ongoing basis, we're here to help. 
Contact us by phone on (07) 5574 5333 or make an enquiry and book your service online today. 
9 Reichert Drive
MOLENDINAR QLD 4214
 CLOSED 23 Dec  -  4 Jan
Office & Drop Off Hours :
8.30am - 2pm
(No warehouse Drop Offs Available on Friday's)
Please call ahead.
(07) 5574 5333