There are a number of stages involved in the document destruction process.
Understanding this will highlight the importance of ensuring Document Bins are used correctly whilst at your home of office.
Our process ensures secure document and file destruction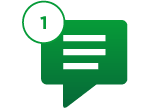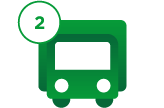 Delivery and,
or collection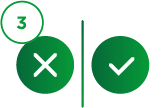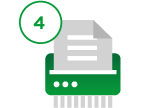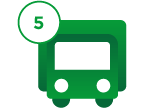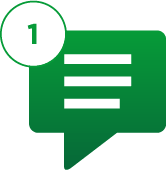 Request a Service
Contact our administration team who can provide a quote for your secure shredding requirements. We can quote an accurate cost and advise the soonest possible service date for your location. In most cases we aim to deliver bins within 24-48 hours.
For customers delivering goods to our factory, this can be done Monday through Thursday between 8am - 4pm. We always recommend calling ahead to ensure someone will be available to receive your goods.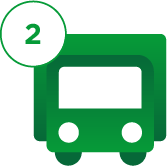 Deliveries & Collections
Drivers are dispatched each day on a scheduled run list to service various locations. A number of different vehicles may be used depending on the type of customers being serviced that day.
For added security our vehicles have GPS tracking which enables us to locate a vehicle at any time with pin point accuracy. Our GPS tracking also provides reporting to our Administration team to ensure our staff drive professionally and safely at all times.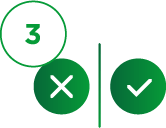 Manual Splitting
Each Document Bin comes with an information panel which outlines what is acceptable to place inside. 'Document Bins' are not the same as 'Recycle Bins'. Only material which requires SECURE shredding – likely because of confidential information – should be placed in a document bin.
Non shreddable items such as lever arch folders, X-Rays, CD's and plastic sleeves, cardboard are just some of the items that frequently need to be removed from paper before being shredded. For a complete list of items please refer to the front of your Document Bin or contact our Admin team.
For the health and safety of our employees it is very important that NO WASTE is placed into the document bins. Waste includes such items as household rubbish, food scraps, food wrappers, large metal items, and unwanted electrical/office equipment.
Additional fees may apply where we are forced to handle and dispose of waste products found in document bins.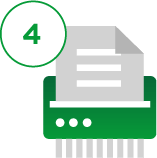 Shredding and Baling
Document Bins are emptied onto conveyors which feed a large industrial shredder. The actual shredding mouth is capable of biting through very thick sections of paper. The downstream use of the document shredding is paper recycling. To ensure recycling methods are effective, and to minimise environmental harm, its important to ensure only the items listed on the front of your document bin are placed inside.
The shredded pulp falls from under the shredding mouth into a large baling compactor which collects and compacts the pulp into large paper bales using powerful hydraulic pressure.
Once enough pulp has been compacted, a large block of paper is bound with steel straps ready for transport to a paper mill.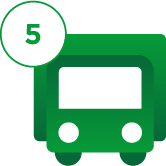 Dispatching to Paper Mills
The paper bales are loaded into containers for transport via semi-trailer and delivered to paper mills who begin the actual recycling process required to create new paper products.
On Demand Bins &
Depot Delivery
9 Reichert Drive
MOLENDINAR QLD 4214
ATTENTION
Office Hours : 8.30am - 3pm
 Warehouse Drop-Offs:
SUSPENDED UNTIL FURTHER NOTICE